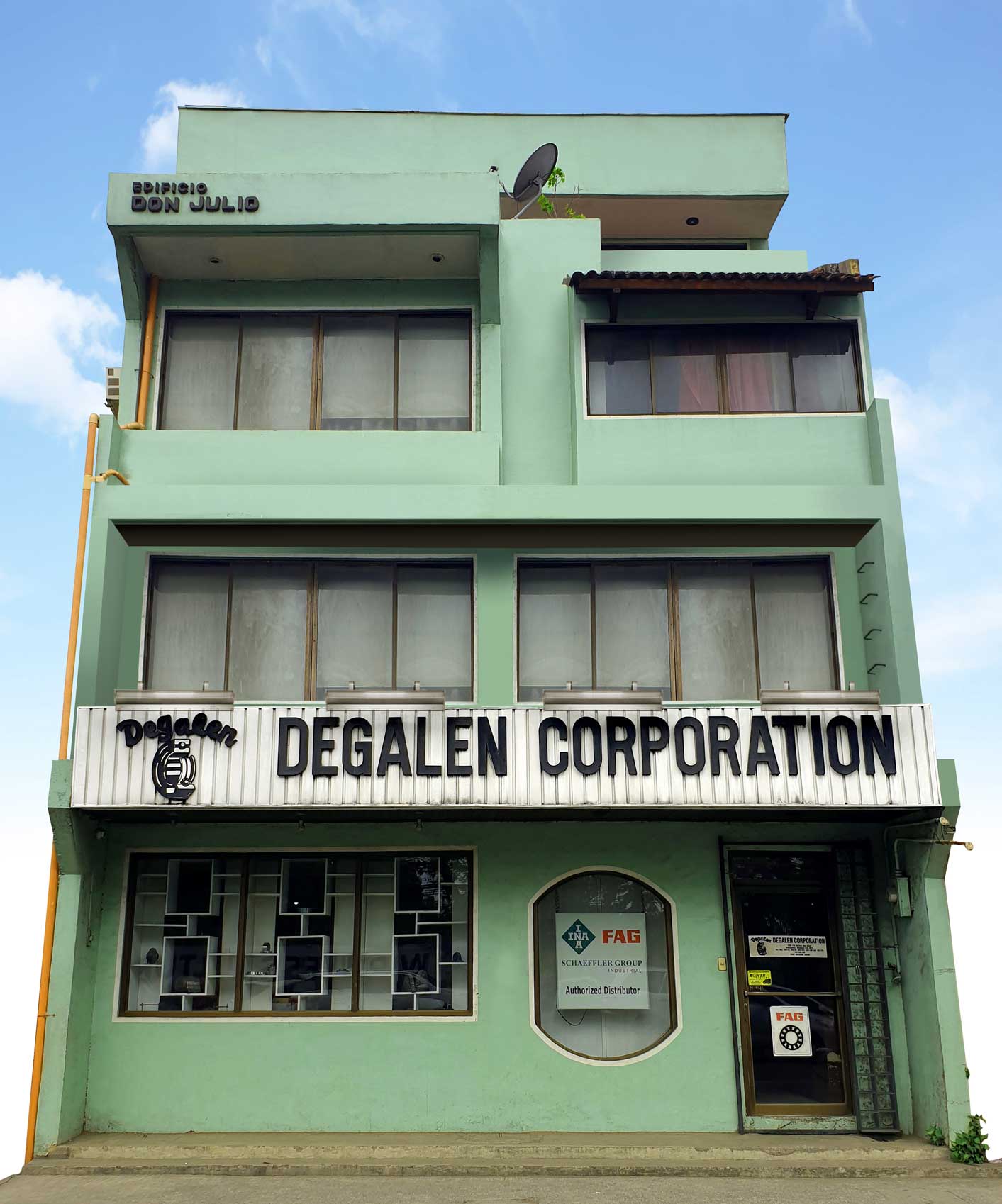 Main Office
PSO- 170 Edificio don Julio, Subangdaku, Mandaue City,
Cebu, Philippines 6014
History
DEGALEN CORPORATION had its humble beginnings as a single proprietorship. Then just two months newly married, the couple Miguel del Gallego and the former Maria Elena Galan started Delgallego Enterprises from their house last July 1, 1974. Within 3 months, an office and a bodega were rented, and a secretary and a driver/delivery man were hired.
As sales increased, Degalen Corporation was organized and registered with the SEC on February 11, 1981.
A branch was established in Bacolod last July 1, 1990 to serve primarily the sugar centrals in the Negros and Panay areas.
Last February 1997, we inaugurated our Cagayan de Oro branch to serve the fast growing region of Southern Mindanao.
Today, Degalen Corporation has a total of sixty (60) personnel, with an annual sales of over fifty-four million pesos (P54,000,000.00). Total assets as of December 31, 1999 stood at P48.7 Million, with over 80 million pesos (P80,000,000.00) in inventory.
As a major bearing and supplier and related mill supplies, Degalen has substantially contributed to the maintenance of vital industries in this part of the country. The company is one of the few suppliers in the Visayas and Mindanao who would serve its clients' emergency orders even after office hours. It has received various commendations from Industrial and Shipping companies for this emergency service.
CEBU
PSO-170 Edificio don Julio Subangdaku, Mandaue City
Officer-In-Charge: Ester Macrina E. Matarlo
Telelphone Nos : (6332) 346-2238, (6332) 346-2245, (6332) 422-5561
Cellphone Number (63) 917-631-5031
Fax Number: (6332) 346-0549
Email Address: degcorp@degalen.com
CAGAYAN DE ORO
Door #1 Alfonso Lim Building Gusa Highway, Cagayan de Oro City
Officer-In-Charge : Allan D. Abriam
Telelphone Nos: (638822) 732-539
Cellphone Number: (63) 917-631-5036
Fax Number: (6388) 855-1508
BACOLOD
Edificio don Celestino Araneta Street, Singcang, Bacolod City
Officer-In-Charge : Ma. Fe G. Ibe
Cellphone Number: (63) 917-303-7967