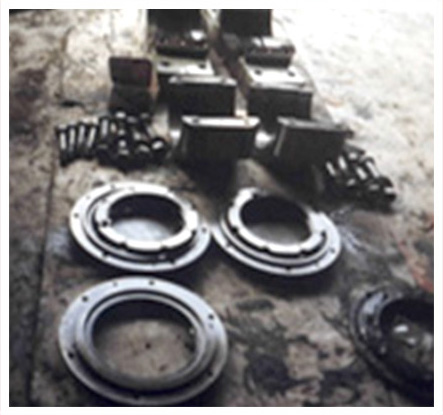 BEARING INSTALLATION
In order for bearings to fully utilize their capacity, our well-experienced staff select the right bearing type and design to match bearing properties to its' mating component.
We offer proper mounting, dismounting, lubrication, sealing and maintenance services in order to enable the bearings to reach longer service life.
APPLICATION OF CHOCKFAST ORANGE
CHOCKFAST ORANGE is a specially formulated 100% solids, two component inert filled casting compound
developed for use as a chocking or grouting material. CHOCKFAST is designed to withstand severe marine and industrial environments involving a high degree of both physical and thermal shock. The compound is non-shrinking and has very high impact and compressive strength.
CHOCKFAST ORANGE has proven to be a far superior yet less expensive method of establishing and permanently retaining precise equipment alignment under extreme conditions.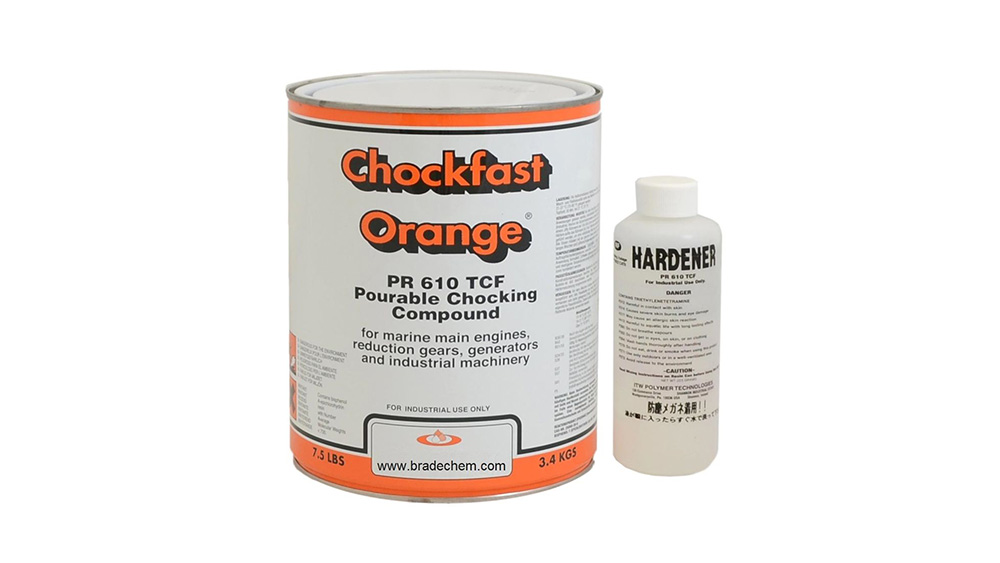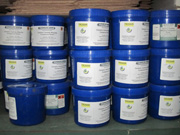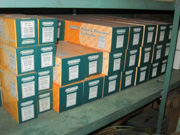 APPLICATION OF THISTLEBOND
THISTLEBOND POLYMER MAINTENANCE PRODUCTS can be used alone or in combination to repair plant and equipment breakages. Where it is a stripped thread or a damaged volute – whether a broken keyway or a pipe that has been holed.